People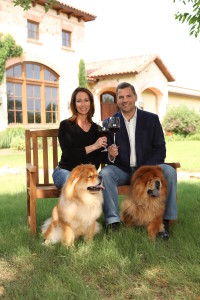 Drs. Stan and Lisa Duchman, Proprietors
The Duchman Family Winery was founded in 2004 by Drs. Lisa and Stan Duchman in a quest to bring world-class winemaking to Central Texas and the Texas Hill Country. A love for old world wines and a vision of the possibilities in Texas inspired them to work with viticultural consultants and growers in the High Planes AVA to produce grapes that would allow their winemaker to experiment with making wines like Vermentino, Sangiovese, and Dolcetto. Under the careful direction of the Duchmans, their winery has become one of the most successful and innovative producers in Texas.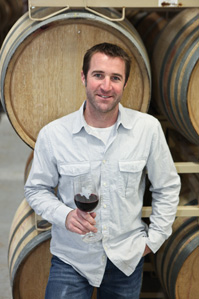 Dave Reilly, Winemaker
A native Texan, Dave's career in wine started in 2000 when his overwhelming lack of sense lead him to plant a vineyard in the Texas Hill Country. With no formal education in viticulture, Reilly credits his success to hard work, a library of books and the guidance from Texas viticulture experts Jim Kamas and Penny Adams. Completely consumed with the love of growing grapes and an intense desire to make wine, Dave was taken under the wing of veteran Texas winemaker Mark Penna in 2006. Dave worked as Cellar Rat, Lab Tech, Mechanic and Head Janitor to gain the necessary experience required to become a winemaker. In 2008, Dave took the helm of the 20,000 case Duchman Family Winery. His wines have competed and won medals in some of the most prestigious (and not so prestigious) wine competitions in the United States. Reilly's winemaking philosophy is succinct, "I strive to make wines that are true to their varietal character using the highest quality grapes grown only in Texas". Dave enjoys books about unicorns and writing about himself in the third person.

100% Texas Grapes, 100% Texas Wine… And 100% Texas Farmers
It all starts in the vineyard. Even the most talented winemaker can't turn out a great wine without great grapes. At Duchman, we are extremely proud to partner with some of the best grape growers in the state. Their operations range in scope from small acreage Hill Country plots, to sprawling, multi-vineyard operations with plantings in multiple AVAs. The common thread among this group is an intense dedication to producing varietals that can thrive in the climate and soil of Texas